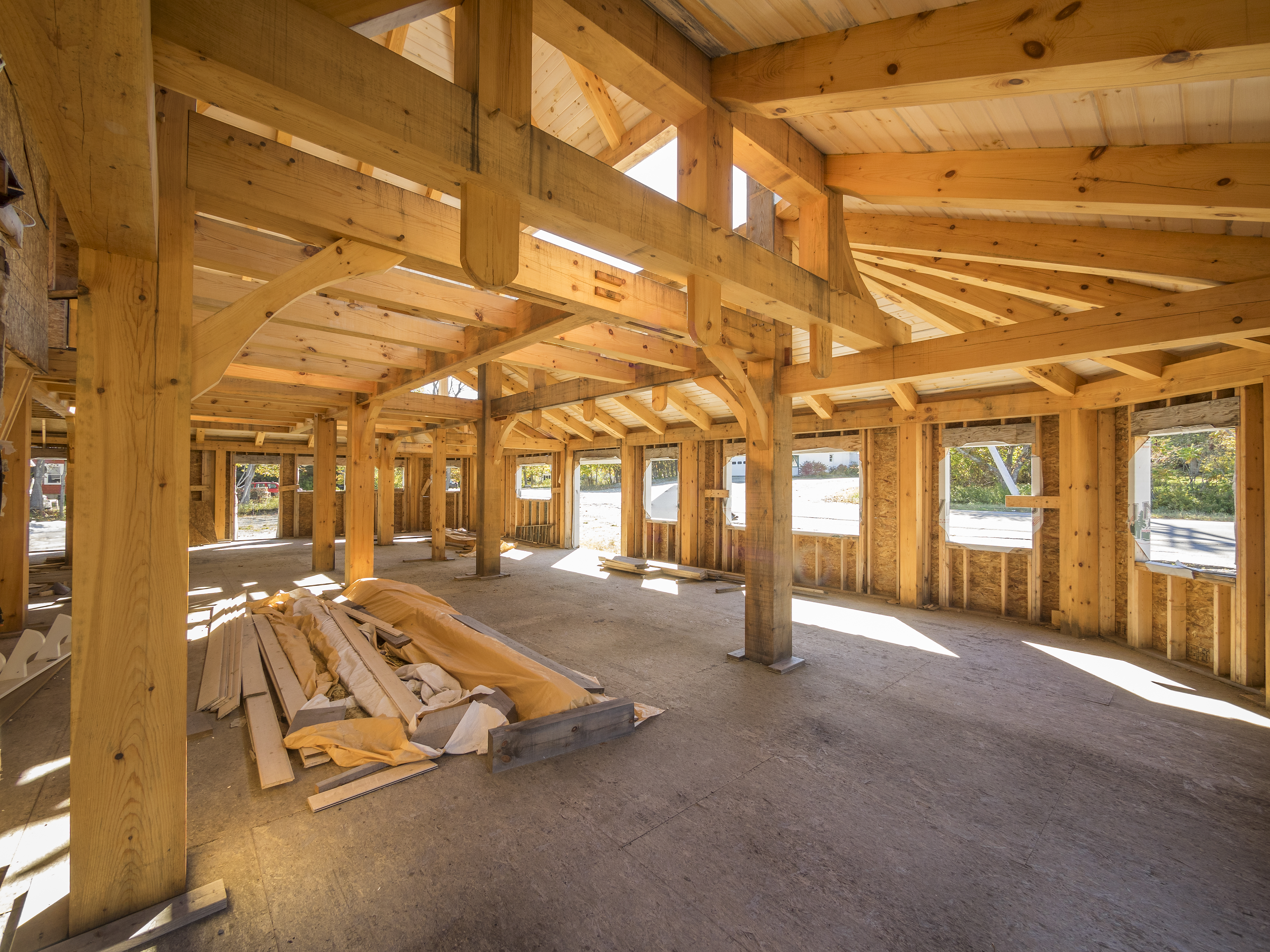 If your dream home does not exist, you may consider having your house built. A popular method of erecting a house is the post and beam construction. This method of construction consists of setting up the skeleton of the house before the house can be built. This skeleton is made up of large, heavy wooden beams, which are long rectangular square polls, placed about eight feet apart and are connected to one another in order to develop the frame of the house. These beams are then used to support the walls and roof of the house.

Post and beam construction has many benefits. One benefit is that the beams, and not the walls, hold up the roof. This way, you can have a large house without needing many walls inside the house to hold up the large roof. For anyone preferring an open space floor plan, post and beam construction provides stability to the roof with fewer walls. The heavy beams are also able to support large windows for a more spectacular look.
Another benefit of this construction technique is its speediness. Since this method is fairly simple, the builders can quickly put up the beams and then install the other elements of the house around it. Often, as one set of workers are putting up the beams, another set of workers can be manufacturing panels to be placed on top of the beams to make the walls.
For a more luxurious look, you can leave the wooden beams exposed. For many, wood provides a warm, elegant feel to their home. Imagine walking into your spacious living room and beholding gorgeous wooden beams as you look up at your ceiling or experience the beauty of the wood as it provides an additional appeal to the interior décor.
Your perfect home may only exist in your mind now, but post and beam construction may be the best way to make your dream a spacious, glamorous reality. For more information about our construction methods contact us at Post & Beam Homes, Inc. We are more than happy to provide renderings and show you samples of what your dream timber framed home can look like! Click here for a free quote.